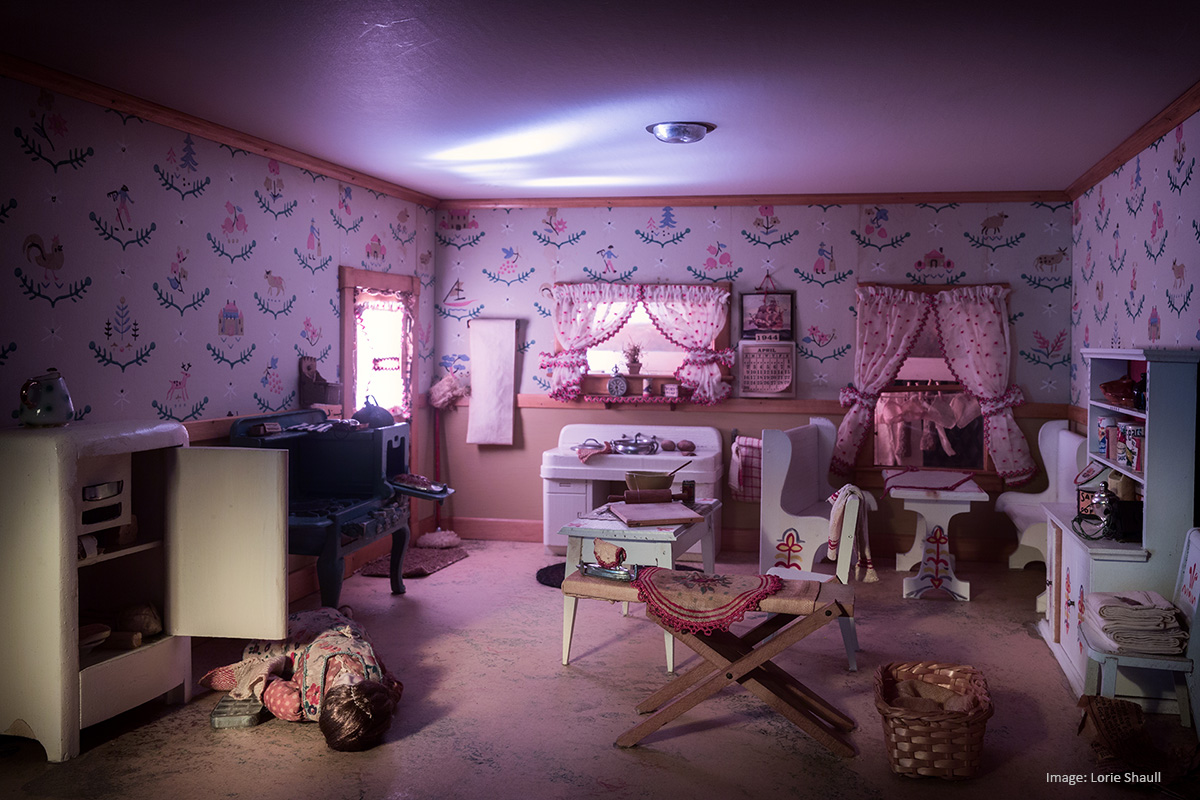 The Nutshell Studies and the Mother of Modern Forensics
See a recording of this event on our Facebook video page or YouTube channel.
Frances Glessner Lee was supposed to spend her life as an heiress and socialite. Born in 1878 into a wealthy Chicago family, she was never meant to have a career, let alone one steeped in death and depravity. Yet she developed a fascination with the investigation of violent crimes and made it her life's work. She is best known for creating the Nutshell Studies of Unexplained Death, a series of dollhouses with macabre details: an overturned chair, a blood-spattered comforter, bodies splayed out on the floor or draped over chairs, and all clothed in hand-sewn garments, some of which Lee lovingly knit with sewing pins. These miniatures were used to train law enforcement officers to investigate violent crimes, and her methods are still used today.
At this Science on Tap, Lee's official biographer Bruce Goldfarb will talk about his book 18 Tiny Deaths: The Untold Story of Frances Glessner Lee and the Invention of Modern Forensics. He will delve into Lee's journey from a grandmother without a college degree to being a pioneer in the scientific study of unexpected death. Learn how she used the traditional "women's work" such as sewing to improve the male-dominated profession of police work, and how she revolutionized forensic investigation.
Event Date

Thursday, June 18, 2020

Start Time

7:00 pm Pacific

Tickets

Location

This event will take place in a Zoom Webinar. Attendees will be able to participate in the chat and submit questions for the live online Q&A with the speaker.

Attendees will not be visible or audible during the event.

Register for Zoom event.

Available Food & Drink

Grab an (adult) beverage of your choice and join us!